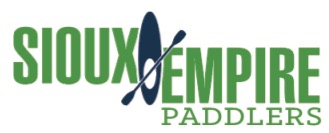 It's that season again! With the cold weather moving in, Sioux Empire Paddlers would like to keep their membership giveaway tradition. To show our appreciation to our members, we will be doing another membership giveaway this year. Last year we had some great prizes but I think this year will top it.
Besides the regular benefits of being a Sioux Empire Paddlers member we want to do a little something extra. This year we will be giving away some great items to get you ready for the upcoming paddling and camping season. We might be adding prizes down the road but this is what we have for you so far.
Prize 1:
One - RTIC 20qt Cooler – This 10 day cooler is made tough for those long paddling trips down the river or for everyday use.
Prize 2-4:
Three - RTIC 30oz Tumbler – These tumblers are very well known and very popular in the past years. These tumblers have been known to be great insulators for cold and hot drinks.
Prize 5-7:
Three - RTIC Can Holders – One of my favorite items in the summer. These can coolers keep your drink cold for hours on end.
Prize 8-9:
Two – Selfie Sticks – Why, because everyone one needs a selfie stick on the river!
Rules: There are just a few rules but we want to keep it simple.
Must be a current Sioux Empire Paddler Member by the day of the drawing
We will draw members names on 04/05/2017 7:00 pm CT
Individual memberships get one name put in for the drawing
Family memberships get two names put in for the drawing
Individual and Family Lifetime memberships get five names put in for the drawing
Each member can only win one prize (includes individual and family memberships)
Winners will be drawn in order of prizes (example: First name drawn gets prize one, second name drawn gets prize 2, etc.)
Winners have 7 days to reply back to us about pick up arrangements (winners will be contacted by all routes possible: Phone, email, social media, text, or in person)
This membership giveaway is for new and existing members
If you have any questions about when your membership expires or questions about the membership giveaway 2016-2017, please email us at
info@siouxempirepaddlers.org
.
Click here to become a member today:
Sioux Empire Paddler Membership
Some of the benefits of being a Sioux Empire Paddlers Member:
FREE winter pool sessions (have six scheduled for 2016-2017 winter)
FREE Sioux Empire Paddlers decal
FREE labor on kayak repairs
Discounts on ACA memberships
Access to Certified ACA Instructors to help improve your paddling skills or develop new skills
Option to become a Board Member, Education Committee or Membership Committee
Organized paddles
Discount at local retailers (Nybergs Ace and SunNFun)
Discount for annual Poker Paddle
FREE Sioux Empire Paddlers Members Events (Coming summer 2017)
Special pricing on scheduled paddling education classes, tours and rentals (Coming summer 2017)
Opportunities to become an ACA Certified Kayak Instructor or Certified Kayak Instructor Assistant through Sioux Empire Paddlers
Sioux Empire Paddlers Membership Fees:
1 Year Individual Membership $25.00
1 Year Family Membership $45.00
Lifetime Individual Membership $250.00
Lifetime Family Membership $450.00
**SEP members can use their current membership fee to get a discount on lifetime memberships**
Sign up today!
We now offer a 12 month payment plan for lifetime memberships!